The surgical suction set BoneFlo® keeps the surgical area clean and visible.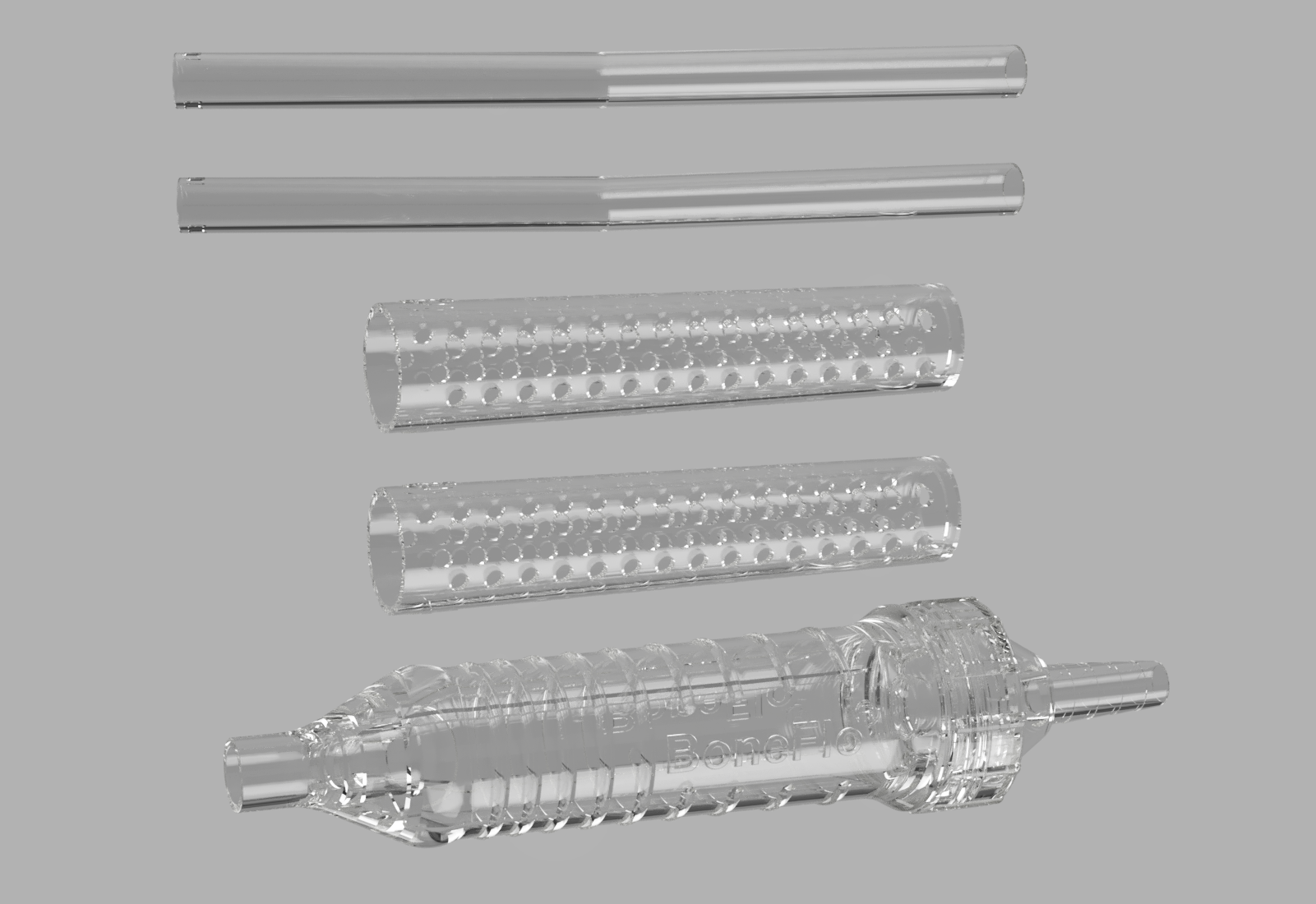 The surgical suction set BoneFlo® filters tissue components and debris from the operating area that often clog conventional suction tips. A quick filter change guarantees that valuable operating time is not lost.
The main characteristics of the surgical suction set BoneFlo® are:
– ideal for hip, knee, pelvic surgery or other operations where a lot of tissue has to be suctioned
– prevents clogging of the suction hose by tissue components
– optimally suitable for perioperative blood collection
– perfect ergonomics (grip, manageability, design)
Each package includes a handle, 2 filters and 2 tips.
Scientific findings are the origin of our product innovations
The surgical suction set BoneFlo® can be used right at the start of the musculosceletal operation as a suction handle with built-in plastic filter. The filter traps autologous tissue that frequently clogs ordinary suction sets and helps to maintain continuous suction. A second plastic filter and suction tip is included.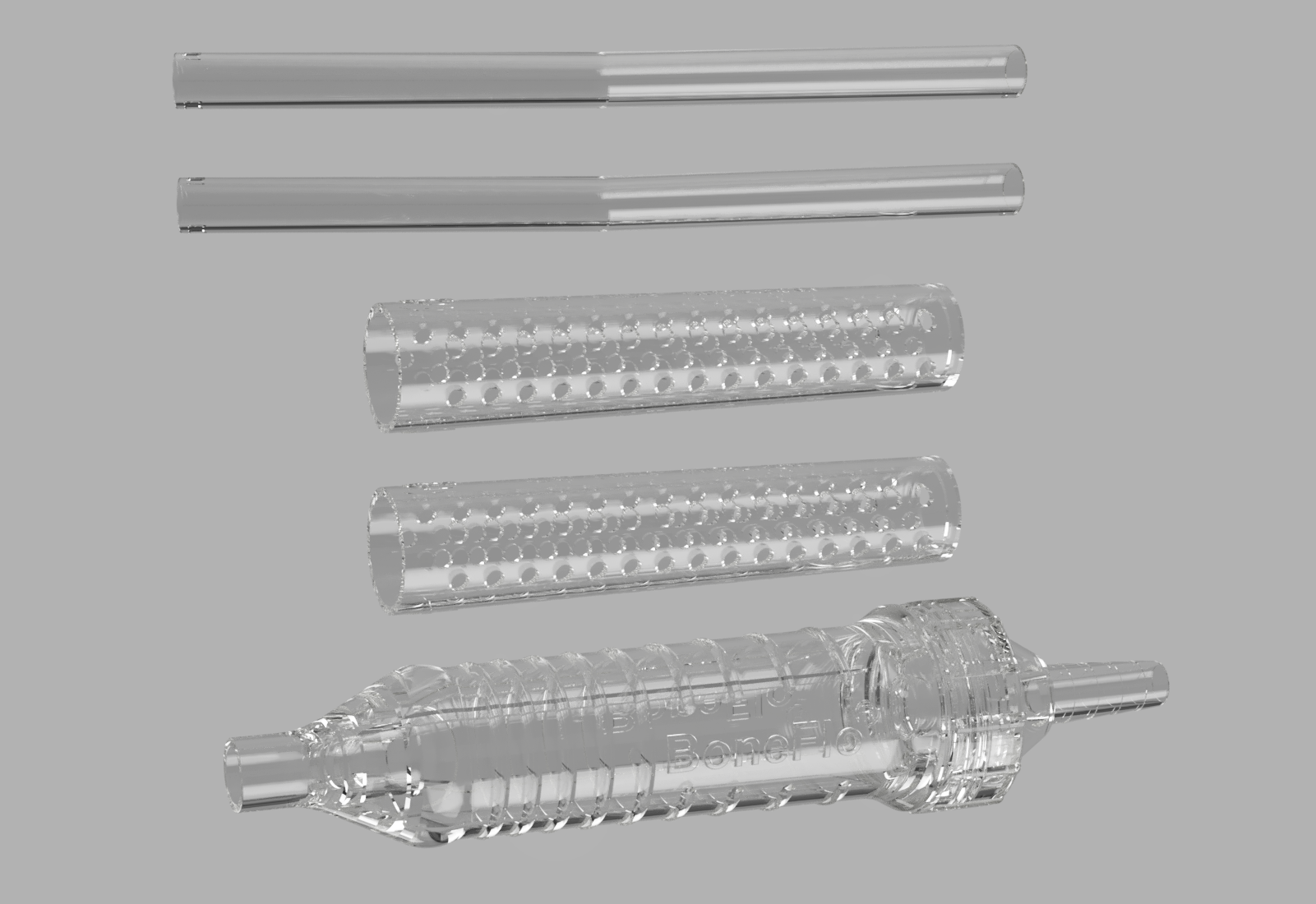 If needed, the additional plastic filter ensures a quick change during the operation.